Glenn Shepard Seminar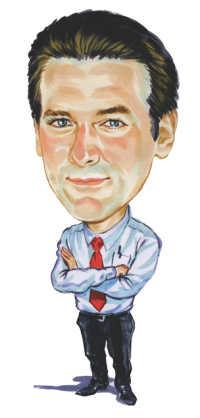 Hire With Confidence, Fire Without Fear, Tame Toxic Employees and Put Your Team on the Fast Track to Record-Shattering Success

"How to Supervise People and Lead a Team"
With Glenn Shepard
Tuesday, September 25, 2018
8:30 a.m. to 3:00
This is a world class professional development course designed specifically for supervisors on the front line, who directly manage two or more employees. It's for managers who are "in the trenches", like the restaurant manager who can't open tonight because three of his servers didn't show up for work, the dentist who spends as much time dealing with her employees as treating patients, etc.
In this full day seminar, these top 9 modules will be covered:
Module 1: How to Find Good People when the Labor Market is Tight
Module 2: How to Manage, Motivate, and Communicate with Millennials
Module 3: Behavioral Psychology for Managers
Module 4: How to Do Performance Evaluations
Module 5: How to Reduce Tardiness and Absenteeism
Module 6: How to Motivate People
Module 7: Advanced Supervisory Skills for Managers
Module 8: How to Use Affirmative Discipline to Correct People When They Get Off Track – without Demoralizing Them
Module 9: How to Fire Without Fear

Look at what others who have attended have to say:

"I have been to a "million" of these seminars and this has been the
most useful and relevant one so far."
--Kim Botto, Cornell Cooperative Extension, Schenectady County, Schenectady, NY

"As an HR person, I wish all of our managers were able to attend your seminar."
--Jackie Rufano, Crisafulli Bros. Plumbing & Heating, Inc., Albany, NY

"Amazing, learned so much!"
--Tara Anuszewski, Hilton Garden Inn, Troy, NY

The Chamber has worked out a great deal for you on the tuition. Managers have paid as much as $1,295 to hear Glenn Shepard speak. As a member of the Chamber, may attend this event for only $197, and your 4th company registration is FREE! Non- chamber members tuition is $247. This seminar is approved for 5.50 (General) recertification credit hours toward PHR, SPHR and GPHR recertification through the HR Certification Institute and SHRM.
$197 for chamber members
$247 for non-members
Also, when 3 or more enroll, the 4th person attends for FREE!