Job Postings
New job postings will be added as they are submitted to the Chamber by our Community Investor members. If you would like to learn more about area jobs, check out our member news publications and pennysavers.
Warsaw Penny Saver and Perry Shopper*
*Community Investor Publication
---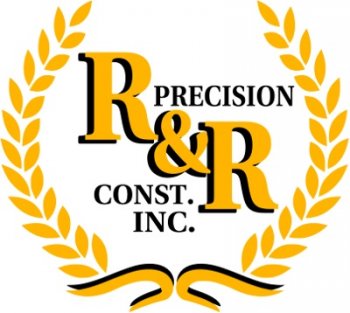 R&R Precision is seeking multiple employees experienced with pole construction and framing construction and concrete work.
Great pay based on experience starting at $16/hr
R&R Precision is also seeking a Foreman with experience leading a crew and building pole barns. Pay starts at $20/hr.
Please call (585) 591-1598 for more information
---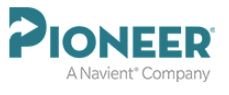 Pioneer Credit Recovery is hiring! Stop by Mon-Fri 9-5 or apply online at jobs.navient.com or call Tracy Kelly at 585-492-8178.
---
Currently Posted Jobs:
---
Upstate Door
26 Industrial Street
Warsaw, NY 14569
www.upstatedoor.com
Architectural Engineer
Job Description
Position Summary: Responsible for the product planning and execution throughout the product life cycle, including gathering and prioritizing product and customer requirements, defining the product vision and working closely with engineering, sales, and production to ensure revenue growth and customer satisfaction.
Responsibilities/Duties:
· Assist Sales with custom jobs not set up with in our current system
· Look at new product offerings
· Create drawings to determine if hardware will work in certain applications
· Assist in new R&D products
· Assist in determining if there is an easier way to build a product without affecting the quality
· Work with Sales on trainings to help sales team with product knowledge/new product offerings
· Work with Drafters on custom jobs to ensure we are presenting distinctive solutions
· Create and maintain sheets for sales on certified products
· Maintain certifications for all certified products
· Verify glass req's
· Assist Engineering team in understanding profiles and ease of production engineering
· Assist Marketing Department with any drawings/information they need
· Review all custom cutters drawn by Engineering/Drafting and order
· Assist in any other projects assigned
· Assist Purchasing with ordering of custom hardware
Communication
Focused on helping team members improve their skills and knowledge
Communicate ideas and opinions openly and clearly to shop personnel and other areas of the company
Ensure that work resources are reviewed and updated as needed
Document and follow procedures
Success Metrics
Number of product knowledge related trainings held each year with the sales team
All certifications are kept current
Decrease in questions from the shop floor
Consistent accuracy of glass req's
Number of new products improved upon or developed
Ability to learn and assist in all functions of engineering/production departments
Qualifications:
Able to read and understand CAD drawings
Excellent verbal, telephone, and written communication skills.
Ability to work well in a team environment.
A professional, positive and enthusiastic attitude.
Flexible and adaptable to change
Honest, hardworking, respectful of others
2 years of woodworking experience preferred
To apply, please send resume and cover letter to HR@upstatedoor.com
---
Upstate Door
26 Industrial Street
Warsaw, NY 14569
www.upstatedoor.com
CAD Drafter
Job Description
Responsibilities/Duties:
Create highly detailed drawings to finalize Sales orders of our high end custom wood doors
Drawings are to be utilized for customers as well as Engineering and shop floor
Act as a design consultant for sales team and our customer base (Architects & Builders)
Communication
Heavy interaction with Sales reps, Engineering Support and Production members to solve daily problems
Provide exceptional support to both external and internal customers
Communicate issues and concerns to Manager in timely and professional manner
Success Metrics
Drawing Turnaround time
Accuracy of drawings
Proven track record of working through very complex designs
Ability to formalize new drafter processes to improve efficiency and effectiveness
Qualifications:
Minimum 2 year degree in a technical field, a 4 year degree is preferred
Experience in Autodesk AutoCAD (required)
Experience in Autodesk Inventor (preferred, but not required)
1-3 years of Drafting experience (preferred, but not required)
Experience in Microsoft Office applications
Strong mathematical skills
Experience in woodworking industry is preferred
Ability to work well in a team environment and independently.
To apply, please send resume and cover letter to HR@upstatedoor.com
Genesee Valley Federal Credit Union
445 North Main Street
Warsaw, NY 14569
www.GeneseeValleyFCU.com
Senior Financial Services Representative: Warsaw Location
This individual is responsible for providing our members with tailored financial solutions by focusing on consultative selling and quality interactions. Our process is based on understanding our members needs and matching the products that best serve them, not the bottom line. We are looking for a candidate who knows the area and values community involvement. This role will function in many ways as an Assistant Branch Manager.
Requirements:
Prior financial institution experience in dealing with members/customers in a Sales and Service culture.
Extensive knowledge on consumer financial affairs and how to structure their deposit and borrowing affairs in a manner that meets their needs.
Experience with deposit products and setting up accounts.
Experience with consumer loans including auto, personal, line of credits and other secured loans.
Experience in home equity and traditional mortgages is preferred but training will be provided.
Understanding of various services including but not limited to: direct deposit, auto loan payments, bi-weekly loan payments, ACH and debit cards.
2-year degree or higher preferred.
Please forward your resume and cover letter to:
Genesee Valley FCU
4621 Millennium Drive
Geneseo, NY 14454
Attn: HR Dept
Fax to 585-786-0351
Email: Rong@GeneseeValleyFCU.com
---
RECRUITING GUEST SERVICE AGENT – BYRNCLIFF GOLF RESORT & BANQUETS
Varysburg, NY – byrncliff.com = (585) 535-7300 info@byrncliff.com
A Guest Service Agent(GSA) is responsible for providing excellent customer service to all guests in person or otherwise, maintaining daily operations in the front office and selling hotel stays and packages. He/She will maintain and promote excellence in hospitality and customer service at all times by welcoming and servicing guests in a courteous, efficient and friendly manner and providing outstanding guest service during their stay/visit.
In addition to the typical front desk duties, the realm of responsibilities for the job will extend beyond that to include administrative support to other departments. This allows the Guest Service Agent to expand his/her skill sets and work in a fast paced environment with new challenges daily. A thorough knowledge of what Byrncliff has to offer and an outgoing, friendly personality is required.
Duties will include:
Greeting and registering the guest
Settling the guest's account
Making and modifying hotel reservations in our Property Management System
Operating the switchboard and other office equipment
Computer processing/data entry
General concierge duties
Assisting guests in the Golf Shop and Ski Shop.
Assisting all guests via phone, email or in person
Assisting multiple supervisors with various daily tasks
Qualification:
Positive and upbeat personality
Desire to deliver outstanding customer service to our guests.
Fluent in Microsoft Office version 2003 or newer
Hospitality experience preferred
Skills:
Multi-tasking
Keen attention to detail
Ability to organize and prioritize work.
Problem solving in order to effectively deal with internal and external customers
Excellent communication skills
Additional Requirements:
The physical demands described here are representative of those that must be met by and employee to successfully perform the essential functions of this job. Reasonable accommodations may be made to enable individuals with disabilities to perform the essential functions of the job.
Requires using hands to handle, control, or feel objects, tools or controls, Requires repetitive movement, Requires standing, Requires contact with others (face-to-face, by telephone, or otherwise), Requires telephone conversations, Includes conflict situations, Requires dealing with unpleasant, angry, or discourteous people, Requires making decisions that affect other people, the financial resources, and/or the image and reputation of the organization, Opportunity to make decisions without supervision, Requires repeating the same physical activities or mental activities over and over, Freedom to determine tasks, priorities, and goals, Requires being exact or highly accurate, Requires work with external customers or the public, Requires work with others in a group or team, Includes responsibility for work outcomes and results, Requires working indoors in environmentally controlled conditions, Job tasks are performed in close physical proximity to other people.
Requires working evening, weekend and holiday hours.
Job Type: Full-time
Byrncliff Golf Resort & Banquets Recruits:
Sales & Marketing Assistant
Varysburg, NY – byrncliff.com – (585) 535-7300 info@byrncliff.com
Job Objective:
Responsibilities are to include assisting both the Director of Sales & Marketing and Sales Managers. The specific duties are set forth below and are not limited to the responsibilities listed below. This position reports directly to the Director of Sales & Marketing and has responsibility for assisting with the many facets of the marketing and sales effort including supporting sales goals, developing and extending various marketing programs as well as performs administrative and office support activities.
Duties will include:
Updating the company website
Managing Facebook and other social media profiles
Flyer, brochure distribution and promotion of special events
Constant Contact email blasts
Celebration club management
Restaurant receipts management and coupon tracking
Weekly reservation sheet and billing instructions
Weekly party sheets and event orders
Contracts and billing
Event/Holiday decorating/setup
Assist with special events and trade-shows on and off-site
Assist with advertising campaigns, ad creation and copy-writing
Fielding telephone calls, receiving and directing visitors, word processing, creating spreadsheets and presentations, and filing.
Assisting clients with booking events and special occasions
Required Qualifications:
Excellent verbal and written communication skills
Strong organizational and follow-up skills
Above average desktop computer skills with experience in Excel, Word, PowerPoint, Microsoft Publisher.
Working knowledge of Wordpress
Skills:
Active and well-rounded personal presence in social media, with a command of each network and their best practices.
Enjoy being creative, and understand how to both build and convert a digital audience.
Additional Requirements:
Help develop and implement strategic marketing sales plans
Manage projects to make sure that they get completed in a timely manner
Serves customers by backing-up Front Desk staff; assisting guests; forwarding messages; taking reservations; and other Guest Service Agent duties when required.
Some sales and customer service experience preferred
Must be available nights, weekends and holidays
Job Type: Full-time