Job Postings
Employment Opportunities from Wyoming County Businesses
New job postings will be added as they are submitted to the Chamber by member businesses.
If your company would like to post a job opening, click below and the submission will be reviewed and submitted to the website.
---
Creative Food Ingredients in Perry wants you to join their team.
Immediate Openings:
Production:
Packer (Entry Level)
Machine Operator (Experience Preferred)
Mixer/Oven Operator (Experience Preferred)
Warehouse (Experience Required)
Maintenance (Experience Required)
COMPETITIVE WAGES AND A VARIETY OF BENEFITS OFFERED:
SHIFT DIFFERENTIAL ON 2nd AND 3rd
MEDICAL (INCLUDES VISION)
DENTAL
AD&D INSURANCE
401K WITH COMPANY MATCH
DIRECT DEPOSIT
PTO/VACATION TIME
PAID HOLIDAYS
EMPLOYEE ASSISTANCE PROGRAM
EMPLOYEE REFERRAL PROGRAM
CAPTIVE UNIFORM PROGRAM
JURY DUTY PAY
BEREAVEMENT DAYS PAID
BONUS PROGRAM
STOP IN AND FILL OUT AN APPLICATION TODAY @ 1 LINCOLN AVENUE PERRY, NY OR VISIT CREATIVEFOODS.COM TO FILL OUT AN ONLINE APPLICATION!
---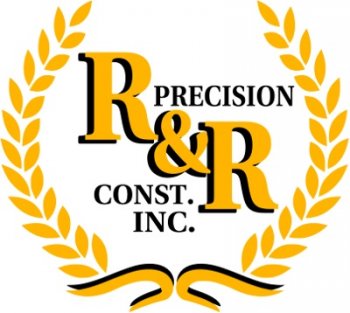 R&R Precision is seeking multiple employees experienced with pole construction, framing construction and concrete flat work. Also looking for finishers.
Great pay based on experience starting at $16/hr.
R&R Precision is also seeking a Foreman with experience leading a crew and building pole barns. Pay starts at $20/hr.
Please call (585) 591-1598 for more information
R&R Precision is seeking multiple employees experienced with pole construction, framing construction and concrete flat work. Also looking for finishers.
Great pay based on experience starting at $16/hr.
R&R Precision is also seeking a Foreman with experience leading a crew and building pole barns. Pay starts at $20/hr.
Please call (585) 591-1598 for more information
---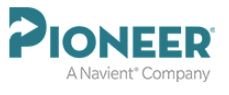 Pioneer Credit Recovery is hiring! Stop by Mon-Fri 9-5 or apply online at jobs.navient.com or call Jen Monteleone at 585-492-8178.
---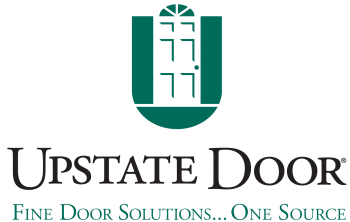 Production Worker:
Upstate Door specializes in unique, one-of-a-kind custom door solutions. We have the expertise and capacity to manage all high-end interior, exterior, and specialty door needs out of our Warsaw manufacturing facility. Our doors are hand-crafted and will last for years to come. We're proud to say that all of our doors are manufactured right here in New York, and shipped out on our trucks to dealers and job sites along the east coast.
We believe in putting time into our employees to help them grow personally and professionally. Our greatest asset is our dedicated team of sales professionals, drafters, engineers, craftsmen, and office staff. We take pride in our values and strive to implement them every day by providing distinctive solutions, collaborating together, exemplifying enthusiasm, and learning and growing. If you think that you fit our values, please apply. A successful candidate must have:
Good manual dexterity and hand-eye coordination
Able to work in fast paced environment
Able to work on your feet all day
Must be able to lift at least 50lbs
Maintain good workstation housekeeping
Self-motivated and willing to work with minimal supervision
Skills
Team oriented
Enthusiastic and willing to learn new things
Think outside the box
Strong communication skills
Able to read, write, and use a tape measure
Good organization skills
Carpentry skills/woodworking skills a plus
Required education:
Physical Demands: Must be able to lift/carry materials up to 50lbs, move about the production facility, turn on and operate a computer or tablet, communicate efficiently on the telephone or in person. Exposed to noise and dust in manufacturing plant and warehouse environment. Requires prolonged periods of standing and walking. Subject to long, irregular hours. If interested, please apply in person at 26 Industrial Street, Warsaw NY 14569 or email hr@upstatedoor.com
Truck Driver:
We're looking for someone to deliver custom wood doors to customers located primarily throughout the East Coast. Must have clean driver's license, strong organizational skills, attention to detail, & pass DOT physical/drug test. Must provide exceptional customer service, lift 50 lbs repeatedly, & 1+ years experience in driving truck.
Trips vary depending on customer demand. Compensation is based per trip. $500 for a 2 day trip, and $625 for a 3 day trip. Trips are always at least 2 days/1 night (ie: leave Tues morning, return Wed evening). If interested, please apply in person at 26 Industrial Street, Warsaw NY 14569 or email hr@upstatedoor.com
---
---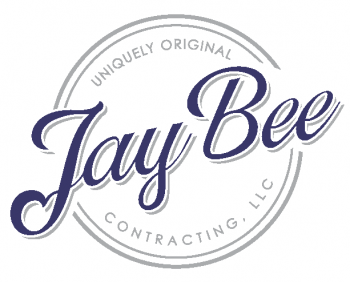 LEAD CARPENTER
Growing business looking to add a skilled carpenter with experience in all areas of finish carpentry including, window, door, molding and cabinetry installation. Additional skills in other areas like light framing, tile, and drywall finishing a plus.
Dependable transportation and owning basic tools is a must. Business is located in Wyoming County, but most work is in Erie County. Hourly pay is very competitive and based on experience. 401K, vacation, and profit sharing available.
Learn more about our company at www.jaybeecontracting.com
For more details contact Justin Britton at (585) 880-3457
---

Tooling Technician:
This position is responsible for providing technical support for manufacturing operations and serve as a vacation-relief manufacturing supervisor when necessary. Responsible for tooling management and improvement.
Position responsibilities:
Daily manufacturing support
Catalog, inspect, and track the usage of tooling throughout all operations
Support engineers on projects involving tooling, equipment, methods, and material handling
Recommend tooling redesign and alterations
Understand current labor methods and process controls
Partner with manufacturing supervisors and provide vacation relief
Perform other related duties as assigned
Essential skills and experience:
Associates degree or New York State Journeyman in tooling related trade
Computer proficiency including MS Office tools, Autocad and SolidWorks
Hands on approach to problem solving
Excellent interpersonal and communication skills
Passion for manufacturing
Experience in an industrial setting
Willingness to learn and progress
Desired skills and experience:
Fixture Tooling or Machine design experience
PLC, Database or Networking experience
Electrician:
Full benefits, $26.71/hour.
The successful candidate will have the following skills:
4+ years industrial electrical experience
Ability to troubleshoot production machinery including programmable controllers
Ability to read and interpret blueprints and schematics
Practical knowledge of National Electric Code (NEC)
Working knowledge of PLCs
Working knowledge of feeders, power circuits, limit switches, proximity
switches, pressure switches, flow switches, pushbuttons, solenoids, encoders and lockout/tagout
Must know how to run EMT and RGC
Willing to work 3rd shift
Knowledge of motors/controls, variable speed drives, induction heating, and a Journeyman certification are all +'s
Finisher Position:
Position responsibilities include: Operate tube cutting and deburring machines. Perform quality checks, recording measurements and work order details into our computer system. Pack parts into packaging that you will assemble for each job. You will be trained to operate hoists and fork trucks.
New hires into the Finisher position start at $14.65 per hour. After six months pay increases to $15.15 per hour. It's a 40-hour work week and you will earn 5 days of vacation after working for 6 months. New hires will start on the second (4pm to Midnight) or third (Midnight to 8am) shifts. (New employees are also eligible for overtime.)
You will join the Union after 30 days – it's the UAW Local 55 out of Buffalo. There is a pension plan through the Union that the company makes a weekly contribution for each union employee.
You are eligible for medical insurance the first of the month following 30 days of hire. This high deductible plan is from Independent Health and the company also puts money into the employee's Health Savings Account on an annual basis.
On an annual basis there are 12 paid holidays each year.
To apply for and of these positions, please send resume to Markin Tubing, Attention Cecelia Riggi, PO Box 242, Wyoming, NY 14591
---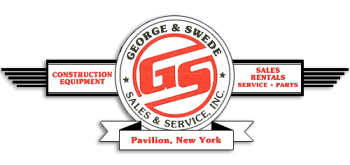 Parts Counter Attendant
Join our parts department team. Some duties include selling products and services, ordering, receiving, unloading and stocking parts, making hoses, and supplying technicians with parts. Must be able to regularly lift 50 pounds, and be familiar with Outlook and Word. Must be able to attend occasional out of town manufacturer/vendor trainings, and have a valid drivers license.
For more information, call Wendy at 585-584-3425. Please send resume to George & Swede Sales and Service, 7155 Big Tree Rd., Pavilion, NY 14525
---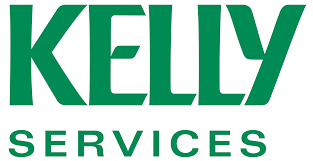 Position Title: Production Associate
Business Name: Kelly Services/Creative Food Ingredients
Contact Person: Cheryl Lynn
Address to Send Resume: No resume necessary
Contact Telephone Number: 585-502-8006
Contact Email: lynnchk@kellyservices.com
Position Description: Kelly Services is proud to be recruiting for CREATIVE FOOD INGREDIENTS located in Perry, NY
Assembly/Packaging/Cleaning
ALL SHIFTS AVAILABLE!
Pay starts at $13.56 and increases to $15.23 at 90 days.
Essential Job Functions:
Picks up cookies and fills trays or cases according to package count or weight.
Keeps packaging area stocked with proper packaging materials.
Periodic scale checks when needed
Inspecting product.
Assemble boxes.
Sorting and weighing waste.
Responsible for tearing down, cleaning and re-assembling of any equipment used in the processing of finished product.

Excellent temp to hire opportunity!!
Referral bonuses available at 4 weeks, 8 weeks and 90 days! Earn extra cash!! Ask about details!
---