Job Postings
Employment Opportunities from Wyoming County Businesses
New job postings will be added as they are submitted to the Chamber by member businesses.
If your company would like to post a job opening, click below and the submission will be reviewed and submitted to the website.
---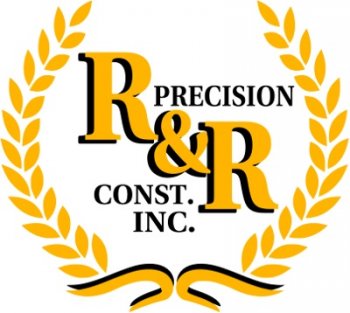 R&R Precision is seeking multiple employees experienced with pole construction, framing construction and concrete flat work. Also looking for finishers.
Great pay based on experience starting at $16/hr.
R&R Precision is also seeking a Foreman with experience leading a crew and building pole barns. Pay starts at $20/hr.
Please call (585) 591-1598 for more information
---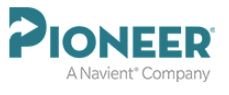 Pioneer Credit Recovery is hiring! Stop by Mon-Fri 9-5 or apply online at jobs.navient.com or call Jen Monteleone at 585-492-8178.
---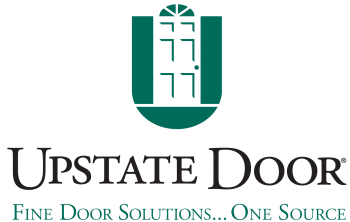 Architectural Engineer
Job Description
Position Summary: Responsible for the product planning and execution throughout the product life cycle, including gathering and prioritizing product and customer requirements, defining the product vision and working closely with engineering, sales, and production to ensure revenue growth and customer satisfaction.
Responsibilities/Duties:
· Assist Sales with custom jobs not set up with in our current system
· Look at new product offerings
· Create drawings to determine if hardware will work in certain applications
· Assist in new R&D products
· Assist in determining if there is an easier way to build a product without affecting the quality
· Work with Sales on trainings to help sales team with product knowledge/new product offerings
· Work with Drafters on custom jobs to ensure we are presenting distinctive solutions
· Create and maintain sheets for sales on certified products
· Maintain certifications for all certified products
· Verify glass req's
· Assist Engineering team in understanding profiles and ease of production engineering
· Assist Marketing Department with any drawings/information they need
· Review all custom cutters drawn by Engineering/Drafting and order
· Assist in any other projects assigned
· Assist Purchasing with ordering of custom hardware
Communication
Focused on helping team members improve their skills and knowledge
Communicate ideas and opinions openly and clearly to shop personnel and other areas of the company
Ensure that work resources are reviewed and updated as needed
Document and follow procedures
Success Metrics
Number of product knowledge related training's held each year with the sales team
All certifications are kept current
Decrease in questions from the shop floor
Consistent accuracy of glass req's
Number of new products improved upon or developed
Ability to learn and assist in all functions of engineering/production departments
Qualifications:
Able to read and understand CAD drawings
Excellent verbal, telephone, and written communication skills.
Ability to work well in a team environment.
A professional, positive and enthusiastic attitude.
Flexible and adaptable to change
Honest, hardworking, respectful of others
2 years of woodworking experience preferred
To apply, please send resume and cover letter to HR@upstatedoor.com
---
CAD Drafter
Job Description
Responsibilities/Duties:
Create highly detailed drawings to finalize Sales orders of our high end custom wood doors
Drawings are to be utilized for customers as well as Engineering and shop floor
Act as a design consultant for sales team and our customer base (Architects & Builders)
Communication
Heavy interaction with Sales reps, Engineering Support and Production members to solve daily problems
Provide exceptional support to both external and internal customers
Communicate issues and concerns to Manager in timely and professional manner
Success Metrics
Drawing Turnaround time
Accuracy of drawings
Proven track record of working through very complex designs
Ability to formalize new drafter processes to improve efficiency and effectiveness
Qualifications:
Minimum 2 year degree in a technical field, a 4 year degree is preferred
Experience in Autodesk AutoCAD (required)
Experience in Autodesk Inventor (preferred, but not required)
1-3 years of Drafting experience (preferred, but not required)
Experience in Microsoft Office applications
Strong mathematical skills
Experience in woodworking industry is preferred
Ability to work well in a team environment and independently.
To apply, please send resume and cover letter to HR@upstatedoor.com
---
Director of Operations
WNY Rural AHEC is seeking a Director of Operations who will be responsible for overseeing and implementing the operational and financial systems of the organization.
Duties include: fiscal oversight, property maintenance, human resource functions, contract negotiation and management, and staff supervision. Must have a minimum of a Bachelor's degree and paid experience in organizational or fiscal operations. Excellent computer, communication and interpersonal skills expected. History of successful grant writing and information technology highly desirable.
Please send cover letter, resume and a minimum of three professional references to Catherine Huff, CEO, at WNY R-AHEC, PO Box 152, Warsaw, NY 14569 or via email to chuff@r-ahec.org. Visit our website for more information: www.r-ahec.org.
---
If you would like to learn more about area jobs, check out our member news publications and penny savers which also advertise a number of available employment opportunities on a daily and weekly basis.
Warsaw Penny Saver and Perry Shopper