Wyoming County Agripalooza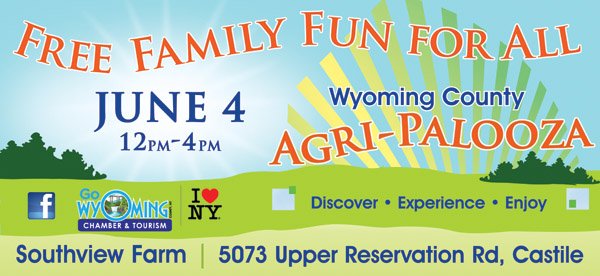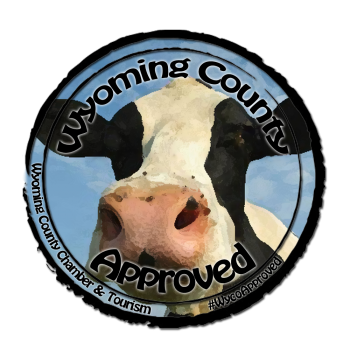 We're excited to announce that Southview Farm is the 2017 Host Farm!
The Wyoming County Chamber and Tourism and event partner Wyoming County Farm Bureau are pleased to announce the 2017 Agri-Palooza will be held at Southview Farms of Castile, NY. This is the seventh year of the award-winning event which highlights agriculture in Wyoming County and welcomes the public to spend the day on a working farm. The free event takes place on Sunday, June 4, 2017 from Noon until 4:00 PM.
Agri-Palooza is an exciting one day event which takes place on a working farm and highlights all aspects of agriculture in Wyoming County. The public is invited to discover, experience, and enjoy farming and all that it entails.
Located at 5073 Upper Reservation Road in Castile, Southview Farms has become one of Wyoming County's leading dairy producers got its start in 1940, when a small farm was first purchased by James VanArsdale III. In 1964 Dick Popp joined the operation as a partner. Following the passing of Mr. Popp in 1997, current General Manger, John Noble joined the business. Today, Jamie VanArsdale IV along with his wife, Margaret, continue to live and work on site. The farm has 47 exceptional employees milking three times a day at two locations. Their herd includes more than 2,000 cows and more than 1,600 young stock, and they harvest more than 3,100 acres of corn, alfalfa and wheat.
In addition to educational displays, farm tours, and children's games and activities. Visitors will have an endless variety of Wyoming County products for both display, as well as purchase. Come and explore all that Wyoming County agriculture has to offer. For more information and updates follow Agri-Palooza HERE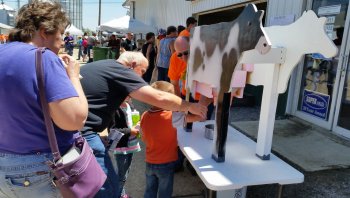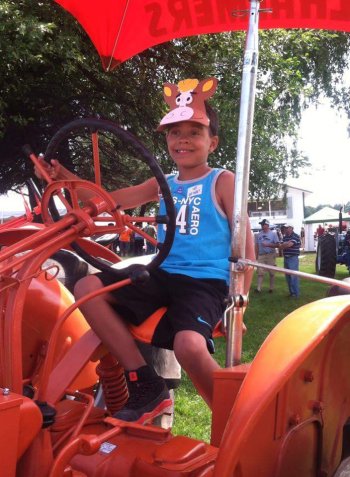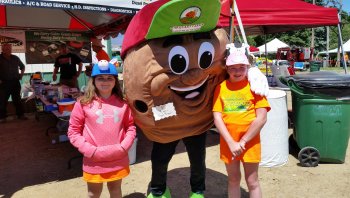 ---
We would be happy to have your help. Please fill out the form below to Volunteer!