Mission & Strategic Plan
Mission Statement
Our mission is to serve the members and community; promote and grow the area's economic and tourism assets; and work collaboratively to create an environment that leads to the success and economic prosperity of Wyoming County.
Vision Statement
The Wyoming County Chamber & Tourism is the leading membership organization for local and regional growth, advocacy, and connection for Wyoming County's business community.
Core Values
The core values of the Wyoming County Chamber and Tourism are Leadership, Excellence, Integrity, and Responsiveness.
We Provide
The key programs and services of the organization are educational seminars; leadership development; business assistance and guidance; cost-saving opportunities; advocacy; recognition, networking, exposure and promotional opportunities.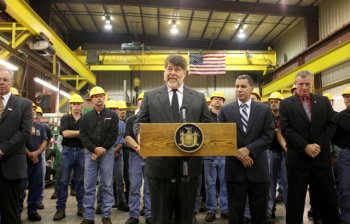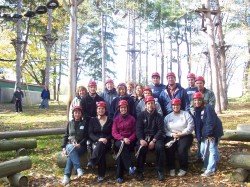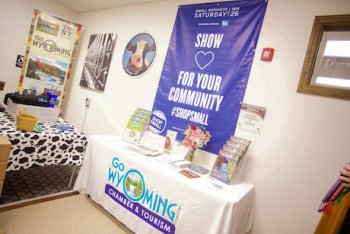 ---
Core Strategies
Business Economic Development
The Chamber will promote and encourage the economic prosperity of Wyoming County in collaboration with local and regional governments and economic development entities.
The organization will encourage and assist in the establishment, retention, marketing, and expansion of member businesses that will create and retain jobs for county residents and generate additional tax revenue.
The organization will seek opportunities to promote and encourage Minority and Women Owned Business Enterprises (MWBE) to develop and thrive.

Marketing and Tourism Economic Development
The organization will promote Wyoming County as a four season vacation and recreation destination through appropriate marketing and tourism economic development strategies.
The Chamber & Tourism will support and promote opportunities to build a solid foundation for tourism that will generate additional revenue for member businesses and Wyoming County thereby enhancing the future growth of tourism.
The organization will seek opportunities to promote in-county consumer spending and the positive message of buying local through promotional programs, education and awareness, and marketing opportunities for the member businesses.
Advocacy, Connection, and Leadership Development
The Chamber will seek avenues to increase the awareness, knowledge, importance, and support of economic development for the business community, elected officials, and the general public, and foster opportunities for member to member connections, and complementary organizations and agencies.
The organization will develop recognition and networking opportunities for its members as a means of connection, and develop strong relationships with business, civic, and government leaders. The Chamber, as a primary goal, will represent and promote the interests of Wyoming County's business community.
Through the Leadership Wyoming program, educational seminars, and other professional development opportunities; the Chamber will provide forums for greater learning opportunities for the membership and community.