Member Cost Savings
At the Chamber, we know that you're always looking at the bottom line
Anyone in business knows that an opportunity to stretch every dollar a little more helps in the long run. The Chamber recognizes this and we want to help our members save a little where and when ever possible. In addition to helping with low cost health insurance options, the Chamber has also has set up the following member-only cost saving opportunities.
---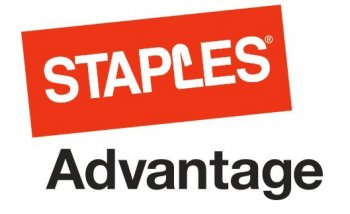 Signing up for the Program is easy.
Just call Laura Bourdelais
Staples Business Advantage
Phone: 816.504.2211 or
Email: Laura.Bourdelais@staples.com

The Wyoming County Chamber has combined the purchasing power of our members to bring you exclusive supply pricing for your business needs with Staples Advantage.
By taking advantage of this program, your realized savings will have a direct impact on your company's bottom line and more than cover your annual member dues investment.
Leveraging the Chamber's buying power, you can save between 15-­‐30% if you enroll in the Staples Advantage Group Purchasing Program.
---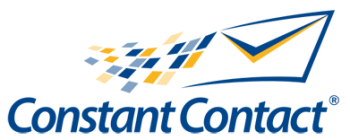 Use the leading email marketing service to connect with your customers-and take advantage of a special member benefit
The Wyoming County Chamber of Commerce has partnered with Constant Contact, the leading email marketing service for small businesses, to bring you a great way to stay in touch with your most important audience: your customers. With Constant Contact, email marketing is easy, affordable, and effective.

In just minutes, you can:
* Send great-looking email newsletters, promotions and announcements
* Design surveys to receive customer feedback
* Market your events
* Build and manage your email addresses
* Communicate consistently with your customers and prospects
* Track which customers are opening your emails and what links they are clicking on.

Save up to 25%
Sign up for Constant Contact through the Wyoming County Chamber of Commerce and get a discount of up to 25% - even if you are already a Constant Contact customer.

If you haven't opened an account yet, you can start with a 60-day free trial. To begin your trial click here Constant Contact Chamber Member Sign-up or call 866-289-2101.

If you already have a Constant Contact account and would like your discount, please send an email to businesspartner@constantcontact.com with your user name telling them you are a member of the Wyoming County Chamber of Commerce.
---

Save Money on your Electric Bill with New Wave Energy.
Contact the Chamber for details and we'll connect you to our representative for New Wave Energy
Learn more about the company at New Wave Energy
New Wave Energy was founded in 2009 as a licensed provider of electricity and natural gas in New York, New Jersey, New England, Texas and Pennsylvania. Under the leadership of its principal officers, New Wave Energy quickly established itself as a reputable Retail Energy Provider (REP) and supplier of low-cost electricity and natural gas services to commercial and residential customers throughout deregulated states. They are determined to become a dominant force in the deregulated energy markets, wherever they may exist or arise. Their pledge is to deliver the most comprehensive and cost effective energy supply to all of their valued customers.
---