Reasons to Relocate
Wyoming County is centrally located between two of New York's major cities, Buffalo and Rochester. We are situated in the heart of Western New York and the home of Letchworth State Park. The County is just a short drive from the majestic Niagara Falls and growing Buffalo metro to the beautiful Finger Lakes and the high tech developments of the Rochester area. Whether it's moving your family or relocating your business, Wyoming County is a great place to be!
An experienced team of economic development consultants agree:
Wyoming County, New York provides a synergistic blend of sites, services and quality of life that means business for your company!

Their research put numbers on what residents already know:
Our hardworking, productive workforce has a work ethic that enables them to out-perform neighboring counties, regions and states.
Wyoming County's workforce is significantly less expensive than you may be accustomed to paying - would you believe from 50 to 80% of the regional average!
In the relaxed surrounding of our beautiful rural setting, you have access to Western New York's regional marketplace of 8 million people.
Wyoming County's affordable, available buildings and sites let you pay up to 50% less than in neighboring Buffalo/Rochester markets.
We offer a competitive incentive package. We're ready to help you access business investment programs and can bundle incentives offered by State and County government, utilities and others to help your bottom line.
Wyoming County is blessed with a quality public education system. Six high school districts, twenty-four leading colleges and universities are in close proximity, including several branches of the State University of New York (the nation's largest public university system), the University of Rochester, and the Rochester Institute of Technology. The two Campus Centers of Genesee Community College are located in Warsaw and Arcade which can help provide training for your specific production needs.
If you are interested in learning more about how Wyoming County can benefit your business or for sites available, please visit the Wyoming County Business Center's website at www.wycobusiness.org.
---
Take a look at a couple of videos which tell why Wyoming County is a great place to do business. The first video highlights manufacturing and the quality of our workforce. The second video features tourism business success stories.
---
The Best and Worst Places to Grow Up: How Your Area Compares (Click for the full article and interactive map)
Wyoming County is very good for income mobility for children in lower income families. It is better than about 85 percent of counties in NYS. Location matters – enormously. If you're low income and live in the Buffalo area, it's better to be in Wyoming County than in Niagara County or Monroe County. Not only that, the younger you are when you move to Wyoming, the better you will do on average. Every year a child spends in Wyoming County adds about $170 to his or her annual household income at age 26, compared with a childhood spent in the average American county. Over the course of a full childhood, which is up to age 20 for the purposes of this analysis, the difference adds up to about $3,300, or 13 percent, more in average income as a young adult.
Source: Equality of Opportunity Project
---
There are many advantages for a Canadian business to expand into the United States: A larger market; lowered cost; Made in the U.S.A. label.
However, there are also many challenges. That's where Invest Buffalo Niagara comes in. Invest Buffalo Niagara offers complimentary business
expansion project management.
The staff at Invest Buffalo Niagara has helped over 50 Canadian businesses expand into the U.S. Each time, they work with an extensive network
of experts in their respective fields across our region. This guide to Canadian Business Expansion to the U.S. is a compilation of their proficiency.
Invest Buffalo Niagara has provided the book "A Guide to Canadian Business Expansion into the US" linked here. It is a great resource that provide a tremendous amount of valuable and free information. To learn more, contact our staff in economic development for Wyoming County, or call on the very helpful staff at Invest Buffalo Niagara.
---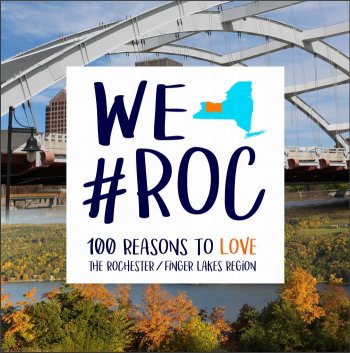 Our regional partners, the Greater Rochester Chamber of Commerce and Visit Rochester recently introduced their new "brag book", "We #ROC: 100 Reasons to Love the Rochester/Finger Lakes Region" and we are happy to provide it here as a resource for learning more about all the great things to do in the Finger Lakes region of New York. The free publication contains fun and interesting facts highlighting several categories from around the nine-county Finger Lakes region.
"We #ROC: 100 Reasons to Love the Rochester/Finger Lakes Region" is available to view on the web here. We would be happy send a copy of the book along with any other materials that highlight all the great assets in our region of New York State, just call 585-786-0307 or send us an email at info@wycochamber.org