COVID Business Resources
---

The SBA's Economic Injury Disaster Loan program provides small businesses with working capital loans of up to $2 million that can provide vital economic support to help your small businesses overcome the temporary loss of revenue you may be experiencing.

The U.S. Small Business Administration, in consultation with the Treasury Department, announced that the Paycheck Protection Program (PPP) will re-open January 11 for new borrowers and certain existing PPP borrowers. To promote access to capital, initially only community financial institutions will be able to make First Draw PPP Loans on Monday, January 11, and Second Draw PPP Loans on Wednesday, January 13.
The PPP will open to all participating lenders shortly thereafter. Updated PPP guidance outlining Program changes to enhance its effectiveness and accessibility was released on January 6 in accordance with the Economic Aid to Hard-Hit Small Businesses, Non-Profits, and Venues Act.
This round of the PPP continues to prioritize millions of Americans employed by small businesses by authorizing up to $284 billion toward job retention and certain other expenses through March 31, 2021, and by allowing certain existing PPP borrowers to apply for a Second Draw PPP Loan.
SBA and Treasury Announce Simpler PPP Forgiveness for Loans of $150,000 or Less
Important: Contact your local lender to discuss their current position on the PPP Loans and their forgiveness process.
---
Re-Start Wyoming County: Planning for Recovery
The Covid-19 Pandemic of March 2020, led to a response that was unforeseen, and for businesses, largely unplanned. The closing of non-essential businesses coupled with shelter in place orders for most citizens has created a crisis environment for our economic well-being.
You must decide now how your business will be able to survive this crisis and remain in business. This is different than a simple business continuity plan, as the factors that have caused this crisis were out of your control. In this way, the effect that this has had on our business community is very similar to communities coping with large scale natural disasters! Many businesses in those communities were able to bounce back and recover as a result of good self-evaluation and planning.
Read the quick guide here

---
US Chamber's "Resilience in a Box" Resources
The US Chamber has created the "Resilience in a Box" web resource based on best practices and designed to educate newcomers on business resilience. Small businesses are both highly vulnerable and can be without adequate resources to focus on preparedness actions. These resources will guide companies toward addressing preparedness issues while building in flexibility to handle potential business interruptions.
Ready to Reopen: A Playbook for Your Small Business - An extensive article from the US Chamber of Commerce.
---
Face Mask Providers in Wyoming County:
ACO is making a 3-ply cotton/poly face mask, that is washable. If any businesses are interested, they can email Jan Newville, at jnewville@teamaco.com or call (585) 245-4740. The masks are $6.00 with a tax-exempt certificate, otherwise $6.50.
Chaffee Chick Design in Arcade. CCD.espwebsite.com Verify with Angela Wojcik first for availability. Offering 10 percent off the prices shown.
Phone: 716.907.8113, Email: chaffeechickdesign@gmail.com
Attica Pharmacy, 5 Pack masks $9.95. Large (50 Packs) available for employers. Ear Loop Style. 2 Market St. Attica. Phone: 585-591-1111 web: atticapharmacy.com
Sinclair Pharmacy. N95 style masks available. Contact the pharmacy for supplies. 75 N. Main Street, Warsaw. Phone: 585-786-2330. Sinclair Pharmacy
JN White has the Splatterguard face shield available now (direct to consumers) on www.splatterguard.com. They are currently sold in case quantities of 50 with a one case minimum. 129 N. Center Street, Perry, NY 14530. Phone: (888) 303-1911
Montgomery Building Supplies For sanitary reasons, full boxes only. Two styles disposable one is 50/box at $1.69 each mask, KN95 mask is 50/box at $7.99 each mask. Any questions, please call the store at 786-2510. 100 Allen Street in Warsaw.
Any other businesses that have a supply of masks for sale to other essential businesses, please let us know by emailing info@wycochamber.org and we will share your information here.
As per the Governor on April 12, 2020, for those of you that have been deemed "essential businesses" by the state of New York, please see the Executive Order language below and the section relating to masks that must be worn by employees. Read the Executive Order
"For all essential businesses or entities, any employees who are present in the workplace shall be provided and shall wear face coverings when in direct contact with customers or members of the public. Businesses must provide, at their expense, such face coverings for their employees. This provision may be enforced by local governments or local law enforcement as if it were an order pursuant to section 12 or 12-b of the Public Health Law. This requirement shall be effective Wednesday, April 15 at 8 p.m."
In-depth guidance on face masks from the NYS Dept. of Health can be found here
---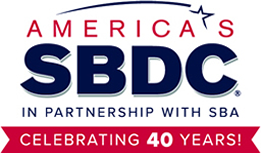 Small Business Development Center Assistance
The New York Small Business Development Center (NY SBDC) is a network of 22 campus-based centers and outreach offices across NY State. The centers provide free business advising and free and low-cost training to startups, entrepreneurs, and small business owners with goals to grow and stay competitive in NY. The NY SBDC is part of America's SBDC, the association that represents America's nationwide network of Small Business Development Centers (SBDCs). They are administered by the State University of New York and funded by the U.S. Small Business Administration, the State of New York, and host campuses.
Paul J. Morrell, Executive Director of Finance and Business Development
Director, Small Business Development Center
SUNY Geneseo, Doty Hall 119
One College Circle
Geneseo, NY 14454
Phone: (585) 245-5429
morrell@geneseo.edu
---
---