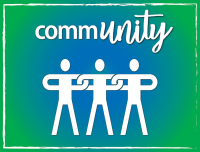 Welcome and thank you for visiting. Please find many helpful resources and links that are updated as they are made available from a variety of sources.
Feel free to contact us if you have a link that would be helpful and not found below.
---
Updated as of 04/01/2020
Business Resources & Guides on the Stimulus and US CARES Act
Commonly Asked Questions about the Coronavirus Small Business Loans - from the US Chamber
How to Get a Coronavirus Emergency Paycheck Protection Loan - from the US Chamber
Everything You Need to Know About SBA Disaster Assistance Loans - from the US Chamber
SBA Coronavirus Small Business Financial Assistance Programs Quick reference resources created by the Small Business Development Center on the CARES Act and available programs
Small Business Owner's Guide to the CARE Act NEW Information provided by Sen. Schumer's office
Small Business Stimulus Section-by-Section Summary
Stimulus Small Business "Explainer"
US Chamber's Small Business Guide & Checklist
SBA's Three-Step Process for Disaster Loans (Document)
ESD Presentation on SBA Disaster Loans (PDF)
---
New York State Links
NYS page for all COVID-19 information: https://coronavirus.health.ny.gov/home

Businesses able/interested in supporting the pandemic response with needed supplies or products should send an email to COVID19supplies@esd.ny.gov There is a large volume of traffic currently, please be patient for a reply.
Essential businesses are exempt from the new Executive Order by Governor Cuomo to close all non-essential businesses with a 100% in-person workforce reduction by Sunday 3/22 at 8 pm. Essential service industries/functions and detailed guidance for businesses is now available online and continues to be updated regularly at: https://esd.ny.gov/guidance-executive-order-2026
Essential Business FAQ: Click Here
Businesses unsure if they are included within in exempt categories but still believe they are providing essential services or functions can request a waiver from these reductions by completing this form: https://esd.ny.gov/sites/default/files/Request%20for%20Designation%20Form_0.pdf
REMINDER: If your business is part of an exempt industry/function on the essential list then you do NOT have to submit an application.
REMINDER: Even if your business is deemed essential, please take all practical steps to reduce density by allowing remote working and implementing social distancing.
REMINDER: To help keep up with the quickly changing response to the COVID-19 pandemic, below are some important resources related to the economic impacts for businesses and workers…
DOL is also reminding businesses of its Shared Work Program that can provide an alternative to laying off employees during business downturns by allowing workers to work a reduced work schedule and collect partial unemployment insurance benefits for up to 26 weeks. Instead of cutting staff, you able to reduce the number of hours of all employees or just a certain group:
https://www.labor.ny.gov/ui/employerinfo/shared-work-program.shtm

Empire State Development has set up a web portal and FAQ page for individuals and businesses with business-related COVID-19 issues and questions on this website with all COVID-19 info: https://esd.ny.gov/esd-covid-19-related-resources
---
NYS Department of Labor Information
The NY Dept of Labor is working to keep up with the new demand for Unemployment Insurance and has instituted new rules that include extended hours and restrictions about when to file based on your last name: https://labor.ny.gov/pressreleases/2020/march-17-2020-1.shtm
Unemployment Guidance for Self Employed Individuals
Paid Family Guidance for Employers and Employees
Unemployment Insurance and Pandemic Unemployment Assistance Flowchart
Unemployment Ins and Pandemic Unemployment Assistance Need to Know
Unemployment Insurance Frequently Asked Questions
Unemployment Ins and Pandemic Unemployment Assistance Checklist
Link to NYS Unemployment page for employees - NYS is waiving the 7-Day waiting period for Unemployment Insurance benefits for people who are out of work due to Coronavirus (COVID-19) closures or quarantines.
New Unemployment filing system with guidelines and instructions
---
New York State Agency and Organizations info
Governor Cuomo Press releases and executive orders
Guidance on NYS Park rules and policies
---
US Government Links
Small Business Administration Find updated information on the SBA's coronavirus response and access to the SBA Economic Injury Disaster Loan Program Portal
White House Executive Dept. Information
Treasury Secretary Mnuchin announced that the IRS is extending its tax filing deadline to July 15. No formal guidance is yet on the IRS web site. The IRS previously deferred (interest fee) tax payments until July 15, for up to $1 million of personal income tax (including self-employment tax), and up to $10 million of corporate income tax. See https://home.treasury.gov/news/press-releases/sm948
---
Wyoming County Links
Wyoming County government website
Wyoming County Health Department Resources
Wyoming County Mental Health Department
Wyoming County Community Health System, Health Department and Emergency Services are in urgent need of personal protective equipment. Specific needs are N-95 or procedure style masks and respirators, protective gowns, goggles and Tyvek suits or similar suits with liquid splash protection. This equipment will be used for frontline staff at Wyoming County Community Health System providing direct patient care, Health Department staff working with home quarantine patients, and first responders including Wyoming County EMS, fire and law enforcement.
Wyoming County residents and businesses are being called to action. If you have a supply of the needed items please email OEM@wyomingco.net, or call the Health Department at 786-8890 to make arrangements for drop off, or pick up.
---
Business Organizations and General Resources
New York State Business Council - The NYS Business Council lists a variety of good links and webinars.
Facebook Small Business Grants Program: Facebook has committed to offering up to 30,000 small businesses $100 million in cash grants and Facebook advertising credits. The grants will be provided to businesses in more than 30 countries. Information is limited, but sign up to get more details from the company when they're available.
Small Business Resources from Google
Complete Payroll Resources for Employers
How Small Businesses Can Prepare from NFIB
Business Continuity planning resources from Ready.Gov
New York FarmNet: Financial and Mental Health Resources for Farmers
Cornell University Workforce Development Page - Find Ag-specific resources and sample letters that can be used or modified/given to "essential" employees in case they are pulled over or detained by law enforcement.
Small Business Development Center (Serving Erie/Wyoming Counties)
---

The SBA's Economic Injury Disaster Loan program provides small businesses with working capital loans of up to $2 million that can provide vital economic support to help your small businesses overcome the temporary loss of revenue you may be experiencing.
We have compiled a "How to Guide" and examples of all the necessary documents you will need to create your application.
---
The Batavia Daily News has created a helpful Community Support Page which continues to be updated
---