May 25, 2017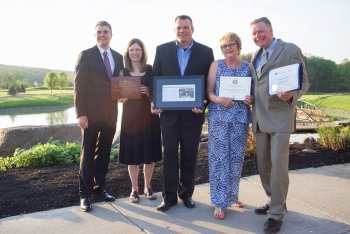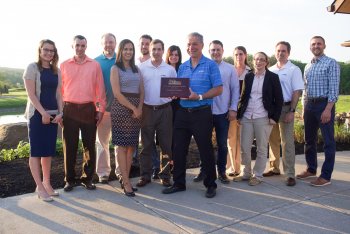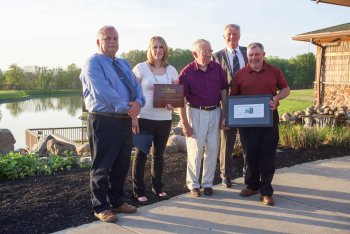 The Wyoming County Chamber & Tourism was pleased to present the 2017 awards for Large, Small, and Tourism businesses of the year, at the Chamber's Annual Award reception on Wednesday, May 17, 2017 at Hidden Valley Animal Adventure in Varysburg, which was also the presenting sponsor of the event.

This year's award winners are:
Complete Payroll in Perry as 2017 Large Business of the Year
Harding's Attica Furniture and Flooring in Attica as 2017 Small Business of the Year
The Arcade and Attica Railroad in Arcade as the 2017 Tourism Business of the Year

These three businesses represent some of the very best that Wyoming County's business community has to offer. Complete Payroll as Large Business of the Year is celebrating 25 years in business in 2017 and was selected for its continued growth and investment in Wyoming County, the good jobs they provide and their continued dedication and quality of service to their customers.

Harding's Attica Furniture and Flooring as Small Business of the Year has been a Wyoming County business institution since 1973 and was selected for the investment in the business and continued growth in the locally run family business. They also provide a number of jobs and help to improve the quality of life in the County.

The Arcade and Attica Railroad as Tourism Business of the Year, celebrating 100 years in 2017, is a well-recognized tourist attraction that brings in thousands of visitors every year to ride the 1800's era steam engine. The A & A is one of the county's finest assets and a true historical treasure.

The annual 2017 Agri-Business of the Year award was previously given to the Merle Maple Farms at the Pride of Agriculture Dinner on March 4, 2017.