Dec 19, 2017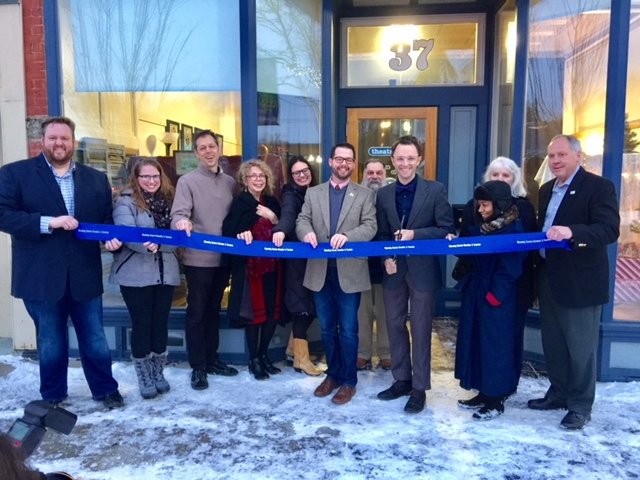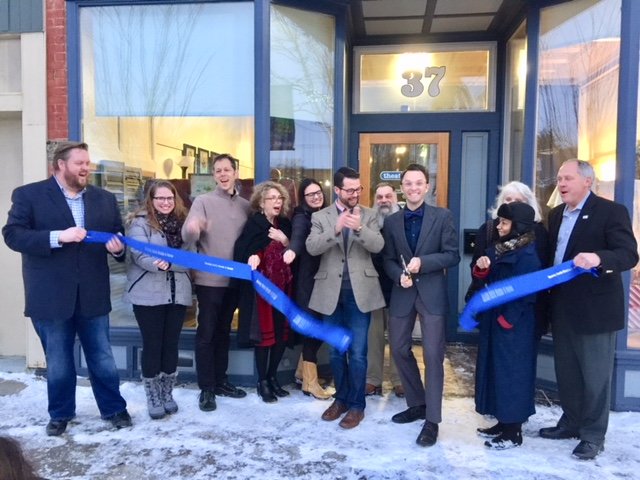 Following a brief look at the space and remarks inside the building, everyone moved outside to cut the ribbon and congratulate Josh Rice and theatre@37, located at 37 South Main Street in Perry, at his official ribbon cutting ceremony. Everyone wished Josh and the team from Shake on the Lake, all the best on this new location for performing arts. This is one of the projects partially funded by the Wyoming County Rural Arts Initiative.
Thank you to Silver Lake Brewing Project for hosting the reception after and The Hole In The Wall Restaurant & Lounge for providing a very delicious charcuterie for everyone to enjoy.
It was also opening night of A Christmas Carol with several more performances through the Christmas season.