May 1, 2018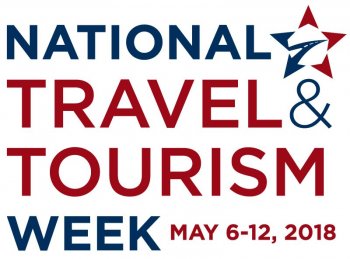 National Travel and Tourism week is May 6 – 12, 2018 and we were pleased to join with the Wyoming County Board of Supervisors in declaring it Travel and Tourism week in Wyoming County. The Wyoming County Board of Supervisors will pass an official proclamation recognizing the week at their regular Board meeting on May 8, 2018.
To celebrate, the Chamber & Tourism is running an "I Love Wyoming County" testimonial contest from May 6 – June 1, where everyone is encouraged to write a short story (500 words or less) and/or recommendation about their favorite Wyoming County tourism attraction(s).
Testimonials can be about an amazing dish at one of our restaurants; a brewery that serves delicious craft beer; a wonderful attraction that provides plenty of excitement; a favorite family-fun adventure; that "best" camping spot; or anything we can share with tourists nationally and internationally to tell our story of what makes Wyoming County such a wonderful place to vacation and visit.
Three winners will be selected to receive $100, $75 and $50 Wyoming County Visa Gift Cards. Winners will be drawn on June 8, 2018.
To participate in this exciting contest:
• Visit our website: GoWyomingCountyNY.com and complete the "I Love Wyoming County" form online, or
• Email us your testimonial at: info@gowyomingcountyny.com

"We're thrilled to celebrate National Tourism Week with the "I Love Wyoming County" testimonial contest, because who knows more about Wyoming County than the businesses, families, residents and fans that live, work and play here," said Eric Szucs, Director of Tourism and Marketing. "With Letchworth State Park drawing over 700,000 visitors a year, and the attractions, family friendly restaurants, events, art galleries and more – we offer tourists an incredibly rewarding experience in Wyoming County. Through this contest we want to give our residents a voice in sharing what they love best, because they tell the best stories and these are the things we want tourists to know!"

"Tourism is critical to the economic health of our county, and we are very fortunate to have so many tourism businesses in Wyoming County," said Scott Gardner, President of the Chamber & Tourism office. "Travelers are spending $44 million annually in Wyoming County which generates millions in state and local sales taxes, and the average savings per Wyoming County household from tourism generated taxes is $338. It is a critical and growing segment of our economy and our county's success."

There are almost 200 hundred tourism related businesses in Wyoming County. From the natural beauty of Letchworth State Park to the historic landmarks, rural character and agriculture, family friendly attractions, restaurants and lodging, Wyoming County is a true four season destination for outdoor adventure and family fun. Travelers and visitors spend more than $44 million annually, generating $21 million in labor income. Wyoming County sees a return of $5.2 million in state and local sales tax, and the average savings per Wyoming County household from tourism generated taxes is $338.

National Travel and Tourism Week is an annual tradition that was established by a Congressional Resolution in 1983 and first celebrated the following year. This nationwide week of events serves to champion the power of the travel and tourism industry. Travel and tourism is one of America's largest industries, generating $2.4 trillion in economic output, with $1 trillion spent directly by domestic and international travelers.

According to the US Travel Association, tourism directly generated $164.8 billion in tax revenue for local, state and federal governments in 2017. Travel and tourism is America's largest services export industry and is one of America's largest employers. Travel is among the top 10 industries and supported 15.6 million jobs, including 8.8 million directly in the travel industry and 7 million in other industries. One out of every 9 jobs in the U.S. depends on travel and tourism. Each U.S. household would pay $1,300 more in taxes without the tax revenue generated by the travel and tourism industry.

The Wyoming County Chamber & Tourism is the leading membership organization for local and regional growth, advocacy, and connection for Wyoming County's business community. The Chamber & Tourism's mission is to serve the members and community; promote and grow the area's economic and tourism assets; and work collaboratively to create an environment that leads to the success and economic prosperity of Wyoming County. For more information or to become a member please call 585-786-0307 or visit the website at www.wycochamber.org or www.gowyomingcountyny.com

# # #
MEDIA RELEASE
For Immediate Release
Contact: Eric Szucs, Director of Tourism & Marketing
Email: eric@gowyomingcountyny.com
Phone: 585-786-0307
Date: April 30, 2018