Apr 21, 2020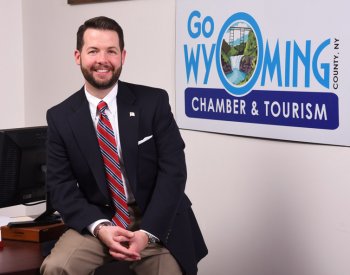 It was encouraging to hear that Governor Cuomo is looking to a regional approach to begin opening New York's economy. We have long advocated for this approach and look forward to more information to be released in the near future. We were also pleased to see that Lt Gov Hochul and former Lt Gov Duffy will be working on the effort from Western New York and Finger Lakes respectively. We have a good relationship with both and will continue to be a voice for Wyoming County!
We are also hopeful that Congress replenishes the Paycheck Protection Program and the Economic Injury Disaster Loan programs very soon - it appears that a deal is imminent as I write this. Many local small businesses applied, but the program ran out of funds before loans could be processed by local lenders. Thank you for being patient with our local bank representatives who were on the front lines and sometimes put in an awkward position when it came to the program. We have reached out to our US Senators to let them know that this money is desperately needed and must be allocated soon. Let's also keep our agriculture community in mind as they face new and unprecedented struggles due to this incredible situation the nation has found itself in.
We have also been working to support small businesses in Wyoming County with guidance and information, as we all move through this pandemic together. Letters, emails, and phone calls supporting multiple industries have gone out to state and local officials advocating for our businesses. We have fielded many phone calls from small businesses and citizens alike looking for resources and how to connect. We remain committed to you and will see this through to brighter days ahead.
Customers have purchased almost $3,000 in gift certificates (and they keep coming) on the Chamber's web page and we are encouraging them to keep on supporting our great local businesses. If you are not on the list and want to be added, just send Kelly an email and we will get it done.
We also continue to keep our website updated with new information and resources as things change almost daily. Visit here to learn more.
Finally, thank you to everyone who is doing their part right now - from the nurses, doctors and front-line workers to you the small business owners and operators who are the backbone of our local economy. If you have any questions, please feel free to call on us. We will get through this together - have faith in yourselves and your community.
Let's stay Wyoming County strong!
Scott A. Gardner
President/CEO
Wyoming County Chamber of Commerce
and Tourism Promotion Agency