Jul 27, 2018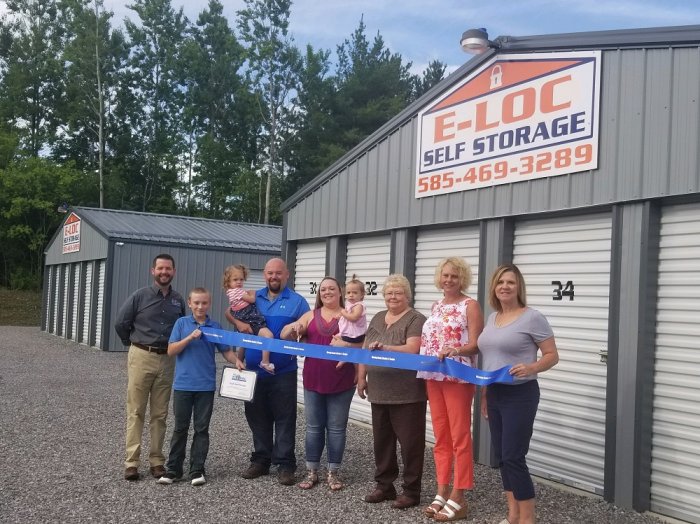 (WARSAW, NY) On Friday, July 27, 2018, the Wyoming County Chamber and Tourism office was pleased to host a ribbon cutting at the newly built E-LOC Self Storage facility in Castile with business owner Jesse and Tristan Cole, supporters and family. The E-LOC Self Storage facility is located at 5682 Route 19A, Castile.
"On behalf of the Chamber Board of Directors and members, we are very pleased to congratulate Jess and Tristan Cole on this new business venture," said Scott Gardner, president of the Chamber and Tourism office. "This facility will provide an easy to access, and affordable storage solution for both private and commercial customers."
The new E-LOC Self Storage facility has two main buildings with 30 units each, totaling 60 available units in four sizes ranging from 5' x 10' to 10' x 20'. E-LOC Self Storage building owner, Jesse Cole, said he saw a need for the personal storage facility in the community, and located it centrally on Route 19A for easy access.
Anyone interested in renting space can visit the website: www.elocselfstorage.com and easily secure a space right on the website.
# # #