Nov 14, 2023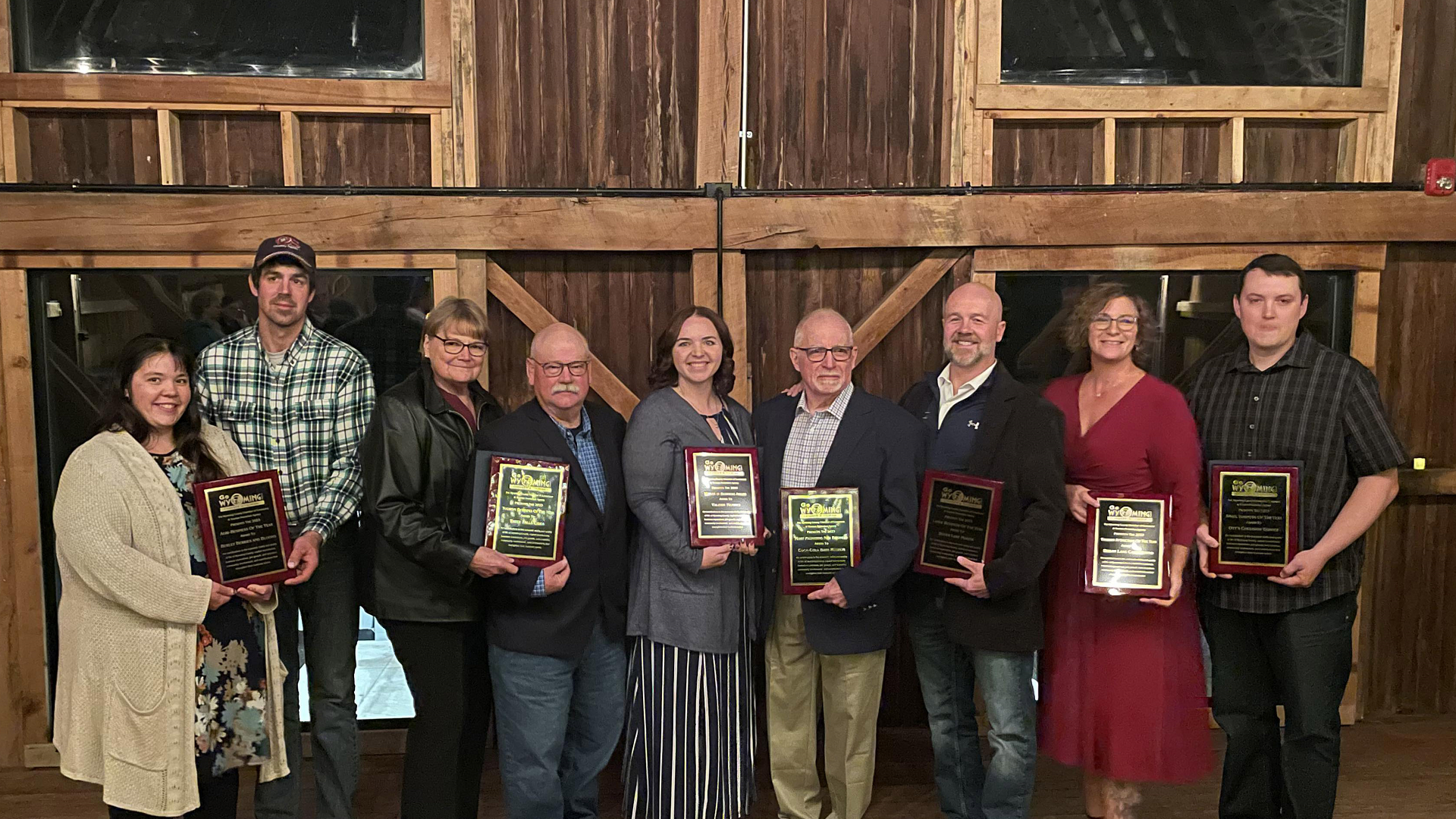 (Warsaw, NY) On Thursday evening, November 9, 2023, the Wyoming County Chamber & Tourism agency hosted the 2023 annual award reception sponsored by Prizm Document & Technology Solutions at Brooksholm Wedding Barn and Events Center in Wyoming, to honor the awardees of several outstanding business recognition categories.

The event welcomed businesses and guests from across the county to share in networking and recognition of seven businesses and individuals that were selected based on criteria that included their contributions to the economic vitality and quality of life of Wyoming County; capital investments; business expansions; job growth and retention; community involvement; and their contributions that strengthen their particular business sector in Wyoming County. The Chamber if Commerce also awarded the Woman in Business Award for the first time this year.

Honorees received an award plaque from the Chamber of Commerce and certificates of recognition from US Representative Claudia Tenney, Senator George Borrello, and Assemblyman David DiPietro.

The awardees for 2023 included:
Small Business of the Year – Ott's Collision in Warsaw
Large Business of the Year – Silver Lake Marine in Silver Springs
Agri-Business of the Year – Burley Berries and Blooms and the Creamery in Warsaw
Tourism Attraction of the Year – Dream Lake Campground in Warsaw
Tourism Business of the Year – Three Falls Cider in Castile
Most Promising New Business of the Year – Coca-Cola Barn Museum in Castile
Woman in Business Award – Valerie Henrici, Yummies in Warsaw

"We again thank everyone who sent in nominations from across the community, and congratulate all the winners for their many contributions to the quality of life and economic vitality of Wyoming County," said Scott Gardner, President and CEO of the Wyoming County Chamber & Tourism office. "The award winners that we honored represent longevity and commitment to our communities and are some of the very best that Wyoming County has to offer. Thank you to everyone who attended and made the evening a special and memorable event."

The Wyoming County Chamber & Tourism is the leading membership organization for local and regional growth, advocacy, and connection for Wyoming County's business community. The Chamber & Tourism's mission is to serve the members and community; promote and grow the area's economic and tourism assets; and work collaboratively to create an environment that leads to the success and economic prosperity of Wyoming County. The key programs and services of the organization are educational seminars; leadership development; business assistance and guidance; cost-saving opportunities; advocacy; recognition, networking, exposure and promotional opportunities. For more information or to become a member please call 585-786-0307 or visit the website at www.wycochamber.org.
Special thanks to Rachel Murray Photography.