Sep 13, 2017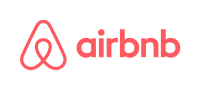 As part of the recent update to the county's bed tax law and looking ahead to enhance tourism overnight accommodation offerings in Wyoming County, the Wyoming County Board of Supervisors and Airbnb recently signed an agreement to facilitate and streamline the reporting and collection requirement of county occupancy "bed" tax.

Beginning on October 1, 2017, Airbnb will handle the tax collections and reporting on behalf of property owners using the service and then send the information directly to Wyoming County. After October 1, host property owners who rent their properties through Airbnb will no longer need to report occupancy tax collections on their own. Guest stays that are booked outside of the Airbnb website must be reported separately by the property owners, which is required under the current county law.

"Wyoming County has been following this issue very closely and is pleased to have modernized our occupancy tax law, which gave us the opportunity to sign the agreement with Airbnb," said Chairman of the Wyoming County Board of Supervisors Doug Berwanger. "We know how important tourism is to our county and local businesses, and this is one more way we can encourage visitors to plan a longer stay and help homeowners navigate the bed tax collections process."

"This new agreement creates an incentive for current and future property owners interested in listing their property on Airbnb and helps them to navigate the process of collecting and reporting county occupancy taxes," said Chamber President and CEO Scott Gardner. "We applaud the Wyoming County Board of Supervisors for recognizing the impact of tourism in Wyoming County and helping to encourage growth in this important sector of the economy."

"This arrangement with Airbnb also gives the Chamber and Tourism office greater ability to openly promote and refer visitors to new and existing places to stay and enhances the traveler's experience while visiting Wyoming County," said Director of Tourism and Marketing Eric Szucs. "I would encourage anyone who is operating or interested in listing their property through Airbnb, creating an experience, or co-hosting a neighborhood to visit the Airbnb website to learn of the many benefits available through the internet booking service."

"We're excited to work with Wyoming County Board of Supervisors and the Chamber and Tourism office to welcome more visitors to the region and grow the County's tax base as the fall travel season kicks into high gear. We hope the agreements we have reached with New York counties will serve as models for how local and state governments can work collaboratively with our community to boost incomes and provide more tax revenue," said Josh Meltzer, Head of New York Public Policy, Airbnb

Several other counties in New York State have entered into similar agreements with Airbnb recently in efforts to assist property owners in the collection and payment of occupancy tax through Airbnb. Wyoming County invests 95% of occupancy tax collections directly into tourism promotion which is a growth industry representing nearly $44 million dollars in total economic impact to the local economy. Data shows that $943.00 is returned to Wyoming County for every dollar that is invested in tourism promotion. In the last year, Airbnb hosts in Wyoming County welcomed over 400 visitors – a 132% increase from the prior year. Cumulatively, hosts earned $46,000 and the median amount earned was $9,300.

The Chamber and Tourism office regularly receives requests from interested visitors about short-term rentals and available vacation properties. The organization is interested in developing a comprehensive listing of available accommodations and encourages current and interested property owners who offer short-term home, cabin, cottage or other rentals through Airbnb, other web based booking platforms, or book privately to contact the office at (585) 786-0307 or by email at info@gowyomingcountyny.com.

Founded in August of 2008 and based in San Francisco, California, Airbnb is a trusted community marketplace for people to list, discover, and book unique accommodations around the world — online or from a mobile phone or tablet. Whether an apartment for a night, a castle for a week, or a villa for a month, Airbnb connects people to unique travel experiences, at any price point, in more than 65,000 cities and 191 countries. And with world-class customer service and a growing community of users, Airbnb is the easiest way for people to monetize their extra space and showcase it to an audience of millions. For more information on Airbnb, visit www.airbnb.com

The Wyoming County Chamber of Commerce & Tourism Promotion Agency is the leading membership organization for local and regional growth, advocacy, and connection for Wyoming County's business community. The Chamber & Tourism's mission is to serve the members and community; promote and grow the area's economic and tourism assets; and work collaboratively to create an environment that leads to the success and economic prosperity of Wyoming County. For more information or to become a member please call 585-786-0307 or visit the website at www.wycochamber.org or www.gowyomingcountyny.com