Sep 28, 2020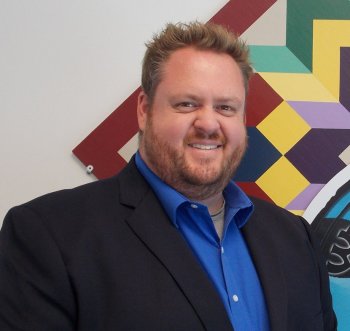 Eric Szucs, Wyoming County Director of Tourism & Marketing, was elected to the New York Tourism Industry Association's (NYSTIA's) Board of Directors. Eric will join a diverse 21-person board of directors, which includes tourism professionals from organizations, associations and businesses from throughout New York State. Directors are elected to serve a three-year term.
NYSTIA's goal is to bring together New York State tourism industry interests in order to: encourage the development of cooperative relationships and partnerships among its members; to raise consumer awareness and appreciation of travel and vacation opportunities in New York State; to advocate government policies and programs which will strengthen the industry; and to raise the level of professionalism within the industry.
"It's an honor to join NYSTIA's Board of Directors, and a fantastic opportunity to share Wyoming County's awesome story with industry professionals at the regional, state and federal levels," said Arcade native and Director of Tourism, Eric Szucs. "I'm also excited to work on tourism initiatives that will not only impact us locally and regionally, but policies and strategies that will grow and support our tourism industry, especially during these difficult times. The work we'll be doing with legislators will be critical in ensuring tourism businesses will be able to sustain and succeed."
"Eric has a real passion for the work that he does in the tourism arena. We have seen year over year growth and successes since he has joined the organization," said Chamber President & CEO, Scott Gardner. "He has distinguished himself as a leader in the tourism industry, and we congratulate him on this recognition as a NYSTIA Board member. I know that he will bring the same creativity and professionalism to the statewide tourism community and be a voice for the importance of tourism to our economy."
NYSTIA serves New York State's tourism industry through collaborative initiatives, research, legislative awareness, and exceptional marketing. By facilitating member success, we realize the potential of New York State's tourism industry to drive economic growth, create jobs, improve quality of life and pride of place for all New Yorkers. For more information, visit the website at www.nystia.org.
The Wyoming County Chamber & Tourism is the leading membership organization for local and regional growth, advocacy, and connection for Wyoming County's business community. The Chamber & Tourism's mission is to serve the members and community; promote and grow the area's economic and tourism assets; and work collaboratively to create an environment that leads to the success and economic prosperity of Wyoming County. For more information or to become a member please call 585-786-0307 or visit the website at www.wycochamber.org.
# # #